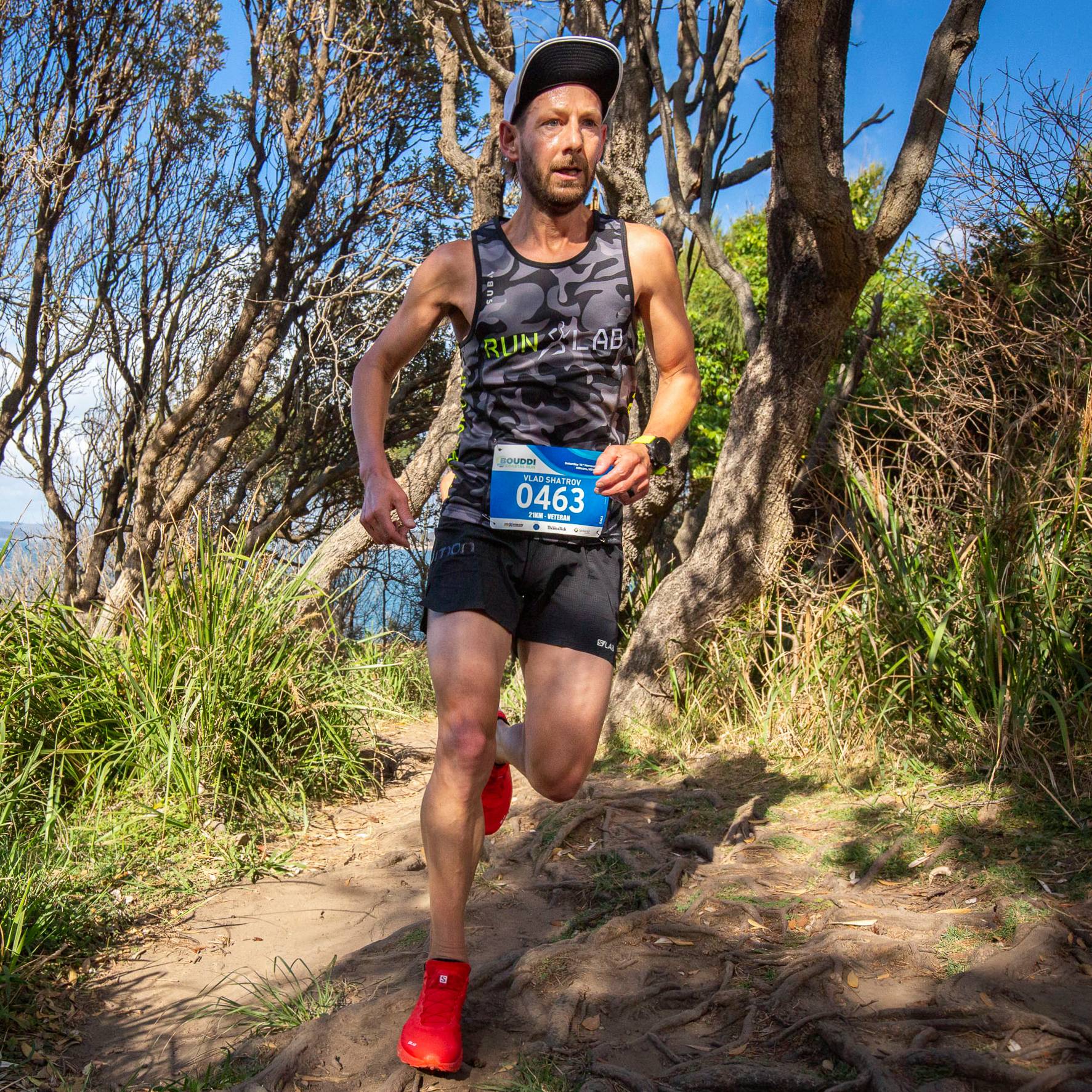 December 09, 2021
Vlad Shatrov 2021 Year In Review
What a year Vlad and his team have had, from running solo marathon's to 272km with heaps of elevation - this guy hasn't stopped. We caught up for a chat to find out more.
WHAT ARE SOME OF YOUR 2021 HIGHLIGHTS/ACHIEVEMENTS?
I'd have to say being able to train with purpose and maintain motivation with little prospect of being able to partake in any major running events.
Running the Great North Walk and achieving the FKT in early November. 272km – 8000m plus elevation – Trail

Running a solo virtual Marathon 2:28 in the rain and wind in August.
HOW WILL YOU SPEND DECEMBER AND CHRISTMAS?
December is a busy time as I prepare the structure of our training sessions for Runlab in 2022. This starts with running one day Supersessions in January. We will take approximately 50 trail runners of all levels on a series of one day sessions in stunning locations, to challenge, reward and prepare runners for their 2022 events. Christmas day will of course include at least a small trail run and a day with the family.
WHAT ARE YOUR FAVOURITE LOCAL TRAILS/HIKES AND WHY?
Mount Tomaree and the trails around Port Stephens. The view's are epic and the trails are so varied. Less than an hours drive from home its one of my favourite places to train and in March this year I completed an Everest at mount Tomaree – starting at 3am in the dark, as the sun came up a couple of ours into my 20 something hours long run was magic.
SALOMON PRODUCTS THAT YOU LOVE AND WHY?
The addition of the Ultra Glides to the trail running range was my most anticipated shoe of 2021. Whilst maintaining the features of other popular models, these have become my favourite long distance trainer and racer with the added benefit of a springy energy boost sole , 3 pairs in and going strong. I ran the entire 272km great north walk without needing or wanting to change shoes and I didn't get a single blister! Other proven favourites of mine include the Pulsar shoes and any of the shorts, they are just so light and stretchy!
ANY NEW CHALLENGES/ROUTINES FOR 2022?
I truly hope that I am able to take on at least one UTMB trail running event overseas in 2022. My preference was to run at Western States, however frustratingly I've not been able to compete at any events which would have given me a chance at grabbing a Golden Ticket slot. So at this stage I've got my hopes set on taking on the inaugural Miler at Ultra Trail Cape town.
WHAT ARE YOU LOOKING FORWARD TO THE MOST IN 2022?
Being able to get out and about to Coach, train and inspire as many trail runners as possible. After two years of lockdowns and restrictions, I truly hope to be able to get out and about across all of my Runlab groups and generally the trail running communities across Australia, hopefully on a Salomon road trip.
To keep up to date with Vlad follow @Vlad_protrailrunner
Thanks for a great year Vlad!