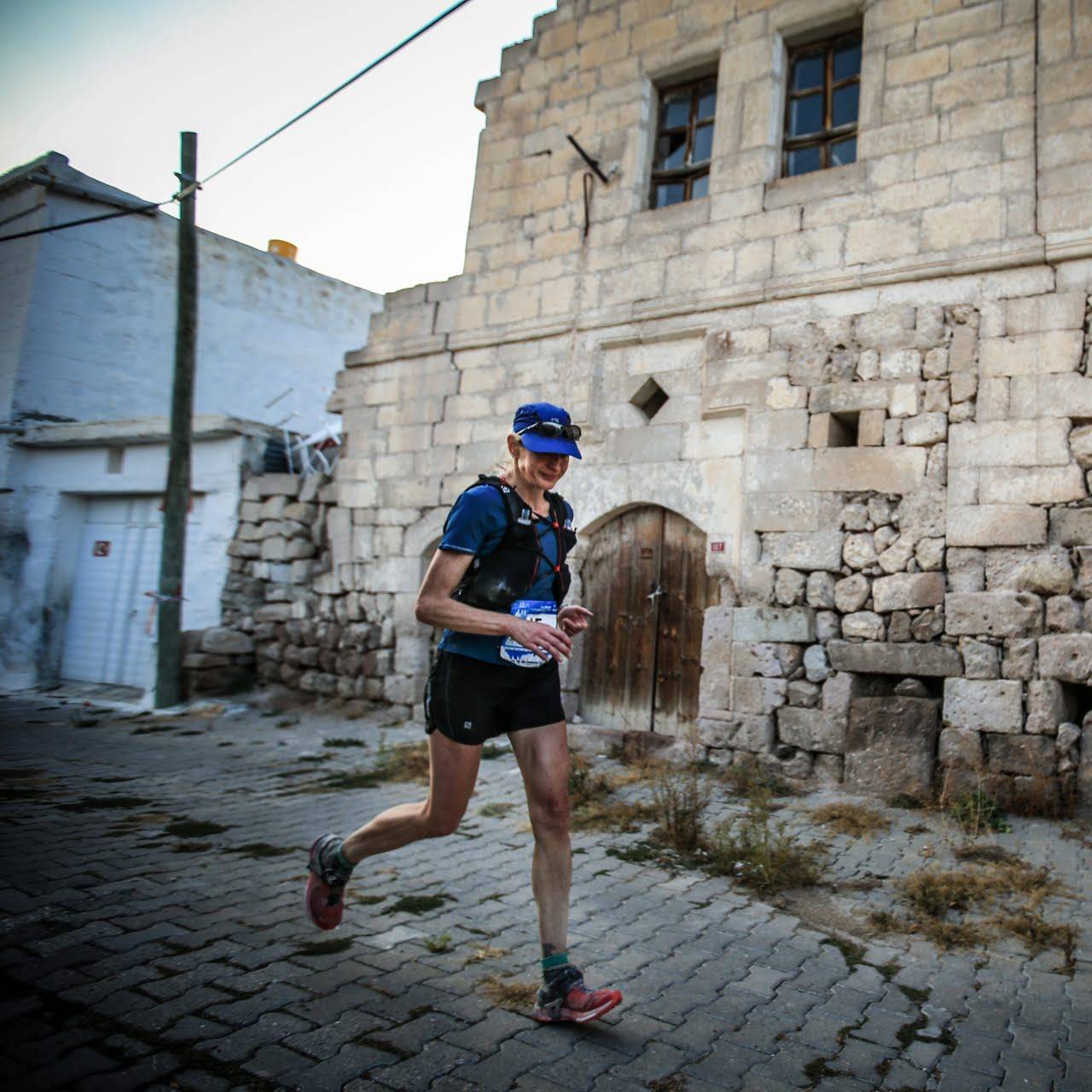 March 01, 2022
Louise Clifton 2021 Year in Review
We sat down with Salomon Ambassador Louise Clifton to find out how she tackled 2021 and what she's up to next…
WHAT ARE SOME OF YOUR 2021 HIGHLIGHTS/ACHIEVEMETS?
2021 has been a tough year. In addition to all the covid challenges I have also been battling hamstring injuries since January, which meant I had to pull out of Six Foot Track and UTA100. If I can go back one month then I would put Coast to Kosci as my highlight of the past 12 months! Being able to complete this 240km Australian classic ultra from Eden To Kosciousko was one of the most amazing but also the hardest thing I have ever done. I got very sick with heat stroke after around 160km, it had been 38 degrees in the day. I lost a lot of time being unable to run due to the nausea but managed to finish under the old course record as 3rd lady and 6th overall. I also really enjoyed the Beach to Brother trail marathon in Port Macquarie, which was my second race in 2021 and one where I finally started to feel more like myself after a year of injury recovery.
HOW YOU WILL SPEND DECEMBER & CHRISTMAS?
I am traveling to Thailand to race at Thailand by UTMB in December. I will tackle the 110km Inthanon 5 which has 5,480m of elevation. I have been to Thailand to rock climb but never run there nor been to Chiang Mai where the race is being held. It will also be my first time out of Australia since Cappadocia Ultra Trail in October 2019 so I am very excited! Hopefully we will get back into Australia after the race and probably have a quiet Christmas at home or if possible, go to Queensland to visit Steve's family for the first time since March.
WHAT ARE YOUR FAVOURITE LOCAL TRAIL/HIKES AND WHY?
I am so lucky to live in the beauftul Blue Mountains where I am spoilt for choice. From my door I can run on the old historic roads: Coxs, Lockyers and Lawsons Long Alley, which are great training trails I love with small climbs, single track, road and fire trail. In Blue Mountains National Park I love anything in and around the Grose Valley especially Perrys to Lockleys Pylon return trail with lots of elevation (and stairs). And I also love the Jamison valley with more steep but runnable climbs. There is nothing flat near me, I have to drive an hour to train properly on the flat.
SALOMON PRODUCTS THAT YOU LOVE AND WHY? 
My favourite shoes are the Slab Ultra. I had a few pairs of the first iteration, the black and red ones. Then six pairs of the Ultra 2 and am on my 3rd pair of the Ultra 3. They just suit my feet and are comfortable on long distance training runs and races. I love the Slab breathable goretex jacket because I don't get too hot in it when running in heavy rain. I am also loving the Salomon filter as it means I can fill up from creeks without chlorine tablets and carry less water on long runs. I've tried it in multiple creeks and so far no problems! I love all the packs, I have an old Slab 3 which I got in 2017 and it is still awesome for shorter training runs. The Slab 8 litre if I need to carry a bit more and the Salomon 12ltr for long ultras with lots of mandatory gear. I am also a fan of the XA cap so I don't get sunburnt on my head!
ANY NEW CHALLENGES/ROUTINES FOR 2022?
Well next year I turn 50 which is a bit of a shock. It has been hard to lose the last two years of racing but I am adjusting my sights for some new goals and maybe some 50 age group records… I've entered the Buffalo Stampede Grand Slam which starts on my birthday and will race over 3 days and celebrate at the end. I have a few good friends coming to Bright for the event, it should be amazing! I am hoping to use my UTMB entry from 2020 in 2022 and Bright will be excellent training for that.
WHAT YOU'RE LOOKING FORWARD TO THE MOST IN 2022? 
Seeing my family for the first time in two and a half years when I go back to the UK for my Dad's 70th. We both have big birthdays in the same year, as does my husband Steve! So 2022 will be a year of being reunited and celebrating. I have taken extended leave from my job at National Parks to go to Europe for a long break after the past few years with the bush fires and then covid. I am really looking forward to seeing my family the most, it will be very special.