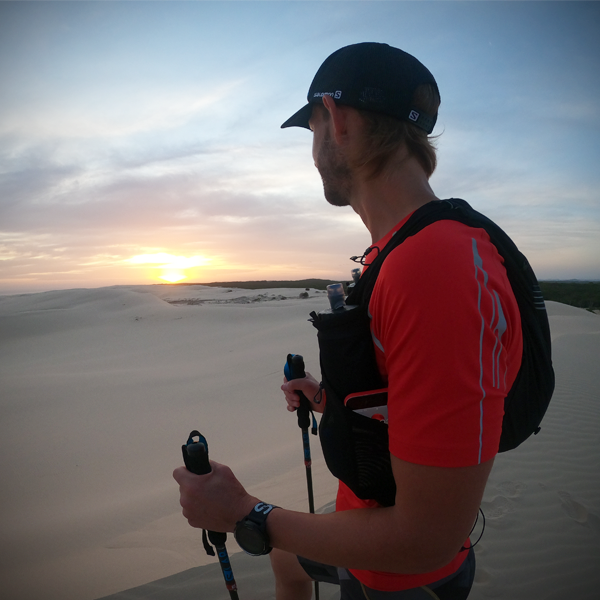 April 24, 2020
Keep Fit and Run Safe in Covid-19 Times by Vlad
RUN SAFE, RUN STRONGER
So many people are out running now – It's great!
Vlad Shatrov – Pro trail runner with Salomon and Runlab Coach provides a few tips to keep in mind if you're running from home right now:
Some of your favourite local paths and walkways are busier than usual! So be mindful of others, choose a different route if you're finding it's just too busy or run at different times to when you would normally run to avoid large crowds.
Wear your hydration vest! It's great practice anyway. People are often surprised when they get close to their events at just how different it is to run with a pack on! Why not use the time now to get used to carrying gear and also limit your contact with water fountains. A soft flask is also a great option.
Running when it's dusk or dark? Don't forget there are cars around as well as other runners and walkers! Lead by example - wear a running light for safety and also so that others can see you.
Get competitive. Use Strava to run segments on some of your runs, test yourself again in a few weeks to see if you can better your time.
Commit with a mate! So maybe plan to run a section of your run with a running buddy or work colleague even if you haven't run with them that much in the past. Running is such a good way of breaking down the barriers, you'd be so surprised at how you can both open up and converse without the otherwise barriers we possibly place around ourselves in daily life or at work.
Mix it up! Whilst running is great for your fitness, mental health and provides structure to your day - why now take the opportunity to accelerate your running improvement through cross-training.
We will be able to share with you something exciting Vlad has been working on over the years next week. Vlad has always wanted to provide an online avenue for runners regardless of where you are - to train specifically for trail running. Stay tuned in as he will be launching his first 8-week program next week. Great timing as where most of us are at a time when consistency and the ability to train when it suits you is even more important than ever, details coming here soon. 
In the meantime, road or trail runner – you are not alone! Let's get stronger through running. If you need some guidance, jump into a functional strength class run by Vlad and his Coaches at RUNLAB from home via Zoom details released here.
Keep moving and stay smiling :)