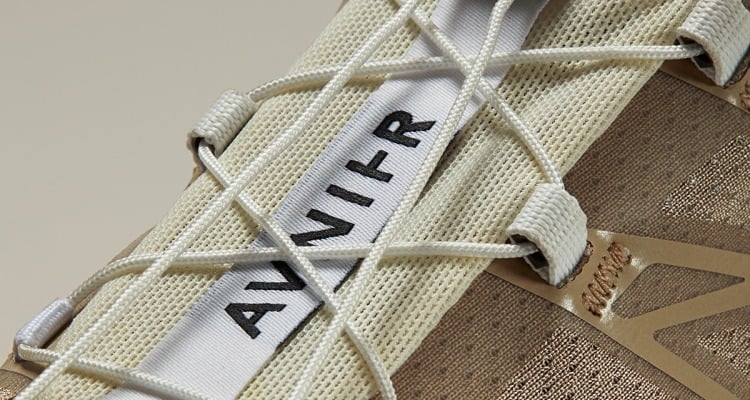 October 26, 2020
Avnier x Salomon
Avnier Parisian youth-fashion label Avnier and Salomon released on June 17th their third collaborative sneaker, the "Mirage Effect" XT 5 Softground, in a one off collaboration for the SS20 season.
Avnier was founded in 2014 by singer/director Orelsan and fashion designer Sébastian Strappazon. Providing amplified basics – the label design for practicality and comfort. Avnier X Salomon team up for a third time for SS20 on a one off sneaker, the Salomon XT 5 Softground "Mirage Effect".
The shoe itself fuses these multiple approaches together. "Mirage Efffect" XT 5 Softground is inspired by The Marathon des Sables, a 160 mile race through the Sahara dubbed "the toughest footrace on earth", where participating athletes endure a six-day trek through towering sand dunes, airless oueds (dried-up riverbeds) and rocky hill ascents.
Designed between Avnier founders and the Salomon design team, the sneaker features a colour palette that reflects the dessert's neutral tones: sand, ivory and stone – whilst electric blues and laser foils juxtapose these to give the impression of a hazy desert mirage: the allure of shimmering water amongst sandy dunes.
Sébastian Strappazzon, Avnier's creative director, explains that he wanted to "explore the paradox between freedom and restraint, relaxed and controlled, dualities that one may find through the desolated landscapes of the Sahara where a sense of endless freedom contrasts with the restraining conditions of the desert".