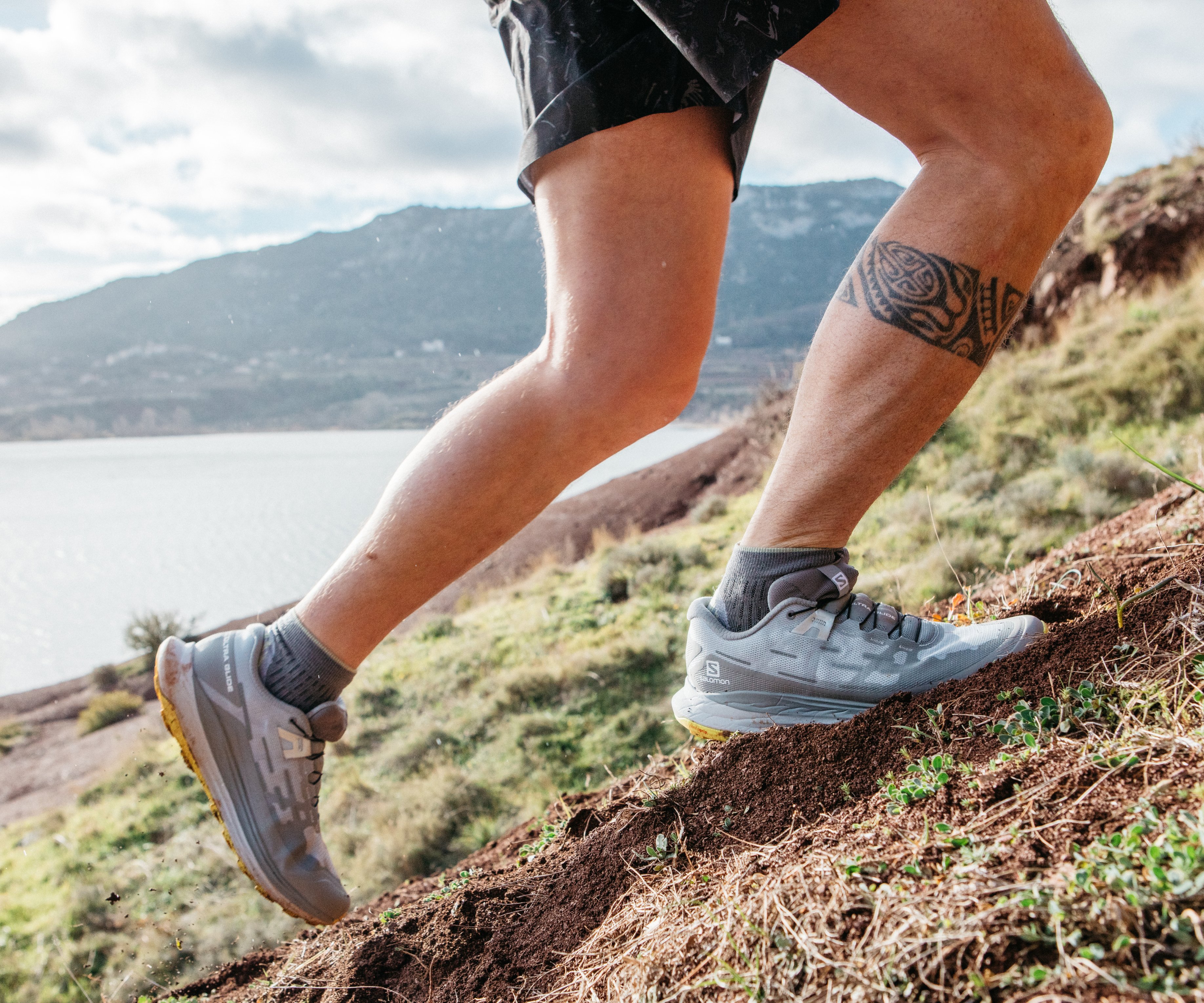 September 03, 2021
What makes a comfortable running shoe?
Just because running doesn't require a lot of gear doesn't mean runners don't require a lot from their gear. And at the very top of the list is for your running shoes to be comfortable. But what exactly makes running shoes comfortable? This article will shed some light on the factors that make or break running shoe comfort including size, mid-sole, weight, drop, collar and tongue padding, breathability, insoles, biomechanics, usage, and even socks.
Shoe size
To start with, for a shoe to be as comfortable as possible you've got to start with the right size. If the shoes are too small, your feet are going to be really unhappy after a few kilometers in them. With shoes that are too big, your feet might be a bit happier, but you'll lose performance.
In addition, just because you wear a size 9 street shoe doesn't mean you'll wear the same size running shoe. To further complicate matters, shoe sizes often vary within the same brand!
So if possible, your best bet is to try on several different sizes in a store. If that's not possible check the sizing guide found on most brands' websites and try to find reviews from other buyers who might provide some insight.
Road running shoes for women | Road running shoes for men
Trail running shoes for women | Trail running shoes for men
Length
Different runners prefer their shoes to fit differently, and this can be especially true depending on how you run. Some trail runners prefer a tight fit that's super responsive. Others who run on terrain with a lot of elevation gain and descent insist on shoes that are a half size to a full size larger. The extra room at the end of the shoe helps prevent the pain in your toes that comes from your foot jamming into the front of your shoe during long, steep descents.
As a general rule, we recommend starting with a finger or thumb's width of space between your toes and the end of the shoe. Also, make sure your heel doesn't slip, which is a clear indication the shoe is too big or otherwise not a good fit for you.
Width
Sizing is about more than just length, it's also about width. In recent years, brands have started offering wide options that have become increasingly popular with consumers who have been squeezing their wide feet into narrow shoes for far too long. However, runners who don't need this extra width should avoid these shoes because when your foot slides around inside the shoe you not only lose performance, you also get blisters!
Road running shoes for women | Road running shoes for men
Trail running shoes for women | Trail running shoes for men
Mid-sole
Some of the greatest advances in comfort recently have come from the midsole thanks to new developments in soft, responsive midsole materials. And whether you're a fan of cushioned soles or not, you have to admit their super-soft ride can feel oh so good.
But while cushioned soles can provide increased comfort and protection, they also add instability. Many runners, especially those who run on technical terrain, don't like the marshmallow feeling underfoot. To address this issue, brands are providing wider platforms for stability, a wide range of midsole thickness to choose from, and new foam technologies that provide the added cushioning and protection but with a firmer, more responsive ride.
So, consider where you plan to do most of your running and choose your shoes accordingly.

Weight
It probably doesn't come as a surprise that lighter shoes are more comfortable. The challenge is that the technology that's used to provide support in a running shoe is typically not light. Therefore, the more support a shoe has, the heavier it's generally going to be.
The good news is that the new foams that are emerging are less dense which also makes them lighter. More cushion, improved stability, less weight. What's not to love?
Drop
Drop is the difference in height between the shoe's forefoot and heel. For instance, if your shoe features a stack height of 31mm under the heel and 21mm under the forefoot then the drop is 10mm. The reason this is important is because different drops will be more comfortable depending on how you run.
Many heel strikers find a drop of 6mm and over to be the most comfortable. Midfoot and forefoot strikers often prefer a drop in the 4mm to 6mm range. There are even shoes with zero drop that appeal to runners who seek a minimalist experience from their shoes.
Having said all that, it's important to note that drop is a personal preference. If you're a heel striker that prefers a lower drop, then by all means go for it. You do you.
Road running shoes for women | Road running shoes for men
Trail running shoes for women | Trail running shoes for men
Breathability
With the development of new, more breathable uppers, running shoes have become much more comfortable, especially for runners in warmer climates. On the other hand, breathability can still be an issue with trail running shoes which typically offer more features that provide added protection but that also makes them less breathable. Waterproofing will also decrease breathability although products like Gore-Tex provide surprisingly good breathability for a waterproof product.
Insoles
Footbeds can make a big difference in a shoe's comfort and thankfully most quality running shoes come with pretty good footbeds. Some high-end models step up their comfort game even further with insoles that wick moisture away from your feet as well as increased breathability.
Having said that, if you've got an unusual foot shape then a pair of custom-fit insoles from a specialty running store will add a noticeable increase in comfort.
Pronation/supination
Runners with excessive pronation or supination can find increased comfort with shoes that are designed to address these issues. However, most runners' feet naturally pronate and it's becoming increasingly more acceptable to not take any corrective measures and just let it happen naturally.
Usage
Whether you plan to use your shoes to run primarily on city streets or on trails, for racing or training, wet or dry, rocky and technical or packed dirt flow, choosing shoes that are designed for your specific use will go a long way towards finding the most comfortable shoe for you.
If you enjoy nothing more than long, leisurely runs around your neighborhood then a soft road shoe that features a lot of cushioning might be the perfect shoe for you. But a runner that's gearing up to smash a PB on an upcoming mountain marathon will be much happier in a shoe with a stiffer sole that provides more protection.
In the end, it all boils down to personal preference and what each runner wants their experience to be. Keep in mind that when making your selection it's obviously important to make a rational decision, but at the same time don't ignore your emotional instincts either. Gut instinct is there for a reason so be sure to listen to what it's telling you!
Road running shoes for women | Road running shoes for men
Trail running shoes for women | Trail running shoes for men
Conclusion
Most high-performance shoes come ready to run straight out of the box, which means you should get a pretty good idea about a particular shoe when you're walking around in it the first time you try them on. And for sure within the first few runs. So if you're trying to decide and your head and your heart say yes but your feet say no, keep looking.
With the mind-boggling amount of choice available today, there's no reason to run in uncomfortable shoes!