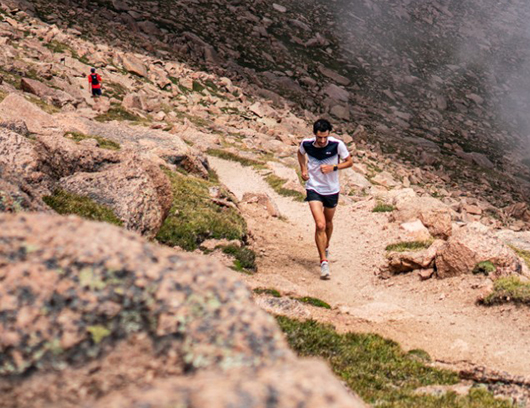 September 24, 2020
The Kilian Jornet Foundation Is Born
When Salomon mountain athlete Kilian Jornet puts his mind to accomplishing some sort of athletic feat, he usually attains it, even if it's something as bold as summiting Mt Everest twice in one week…without oxygen…by himself. Now, the trail runner and mountaineer is setting his sights a little higher, if that's possible. He's launching the Kilian Jornet Foundation, with the main mission to preserve mountains and their environment. Jornet will be the visible face of the foundation, which will focus its work on three main areas to help preserve mountain environments:
Direct actions:

Creating or financing projects aimed at solving environmental problems in the mountains, such as clean-up in polluted areas or the installation of sustainable infrastructures to reduce human impact

Raise awareness and educate:

Through its own communication channels and external ones, the Foundation will work to raise awareness for the importance of preserving the environment, using education to establish a better relationship between humans and mountains

Research:

By investing in studies and monitoring services to better understand the effects of climate change on mountain environments and establish the best possible tools to address them
"I have been taught since I was a kid about the need to protect the environment, and I have tried to do what I can on my own," Jornet said. "Now, I want to take it a step further and help projects, organizations and individuals that dedicate themselves to preserving the planet. The planet needs all the help we can give it."
The first project of the Kilian Jornet Foundation will focus on the study and investigation of one of the most visible climate change phenomena, the retreat of glaciers. To do this, the Foundation is partnering with the World Glacier Mountaineering Service (WGMS) of the University of Zurich in Switzerland. For more than 125 years, this program has been gathering standardized observations of changes in glaciers, as well as information about their fluctuation. Studying this retreat is key to developing projects to conserve these ice masses that hold 60 to 80 percent of the planet's freshwater. The funds collected will go to different initiatives promoted by the World Glacier Mountaineering Service, from measuring devices and equipment for researchers to education programs for schools, among others.
Mountains, of course, are near and dear to Jornet's heart. They have played an essential role in his athletic and personal growth, which is why their preservation has become both a passion and a priority.
"I've been climbing mountains and crossing glaciers my whole life, and I have observed the devastating effects of climate change," Jornet said. "We all have a role in reversing this tendency and ensuring that the next generations are able to not only to play in the mountains, but to live on a healthy planet. High mountains and glaciers are an essential part of the planet life, from the water cycle to the biodiversity. My foundation is aiming to work for the protection of these regions and the role they play in the health of the planet."
As Jornet's longtime partner since his days as a teenager, Salomon is proud to support him in his efforts to protect the places that are so important to him and our community as well. 
"Kilian has always been a leader and a pioneer in the sports he practices, and he still is today. But it's exciting to see this evolution of him as a leader in areas beyond sport as well," said Bruno Laroque, Manager of Global Sports and Community Marketing for Salomon. "We're proud that he is focusing his energies on these important environmental issues and, as is normally the case with Kilian, it's not surprising that he is putting the attention on his foundation rather than himself. The goals of the foundation—sustainability and education—are very much aligned with what Salomon aims to do as well, so we are excited to work together in this area in the years to come."
Mountain environments cover 25 percent of the Earth's surface, and all of the planet's inhabitants depend on them directly or indirectly in a variety of ways, most notably for fresh water and natural resources. Today, many of these mountain environments are endangered by climate change. This means that the fauna, flora and humans who depend on them are also affected. For that reason, protecting mountains and increasing their sustainable development is key. Still, the road is long. 
"The Kilian Jornet Foundation is born to reach goals that individually we're not able to achieve, to share knowledge and skills for the common goal of preserving the mountain environment and fight what endangers it," says Pau Ylla, Director of the Foundation. "This protection will help us increase their inhabitants' recovery capacity as well as the main resources mountains provide: food, water or the conservation of biodiversity. Climate and other changes need to be addressed comprehensively and it is essential to gather data and raise awareness of the importance of small actions for the change of the global system affecting mountains."
© 

Pictures credits Matti Bernitz / KJ Foundation