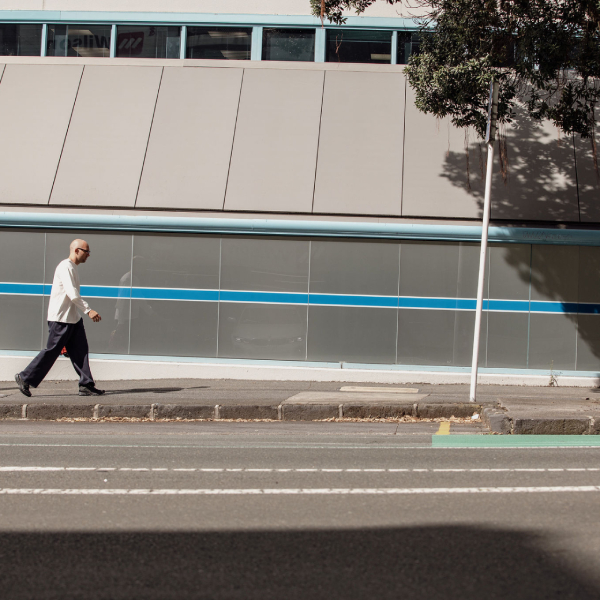 April 13, 2023
Sportstyle Creators Series
April 2023
We're excited to announce the release of the new Salomon Sportstyle Creators Series. 
This series has been curated to hero creatives within their place of practice and aligns heavily to the category of Salomon Sportstyle. For the past 75 years Salomon has been synonymous in the outdoor industry through the development of outdoor footwear, apparel and gear. Since 2015, the category of Sportstyle continues to inspire fashion houses from around the globe. The Sportstyle footwear range does this through engineering of technical product for an urban audience 
The series has been developed to explore industry leaders within the categories of Food, Fashion, Art and Music. Throughout the series the viewer will learn more about the individuals featured and understand the underlining themes that Salomon Sportstyle aligns to. 
SERIES 1 CREATORS
Wynn Crawshaw
FASHION DESIGNER - AUCKLAND NEW ZEALAND
Auckland designer Wynn Crawshaw established his eponymous label in 2015. Wynn Hamlyn strikes a balance of playful palettes and relaxed textiles, coupled with feminine elegance. Showing an intimate attention to shape and silhouette, Wynn creates harmony between the classic and the eccentric.
From Wynn Hamlyn's signature knitwear through to feminine dresses and tailored blazers, the collection establishes a parallel between bold and soft colour selections, bridging the gap between moods and occasions.
Josh & Amy Dowdle – LASTLINGS
BROTHER AND SISTER MUSIC DUO - MELBOURNE, AUSTRALIA
Lastlings are an electronic pop band from Gold Coast, Australia made up of brother and sister duo Amy and Josh Dowdle.
Since 2015 the duo has performed at some of the most renown festivals around the globe including Coachella. Josh and Amy discuss their music influences and how they find inspiration to create and express themselves via music.
Their passion for community and playing for audiences around the world has brought them an ever-growing fan base that connects with their music and lyrics.
George Wintle
CHEF - MELBOURNE, AUSTRALIA
George's already impressive journey continues within the culinary industry. But George is on a mission to get more out of life.
George maintains a very balanced lifestyle where he squeezes every bit out of his culinary profession, whether is seeking out creative uses for ingredients or sustainable approaches to hospitality. Right now George is championing a movement to encourage not only hospitality workers to discover a passion for the outdoors but all of those who suffer from the daily grind.
Filming by Anthony Gordon - Nothin But Shorts
Photography by Nathan Roderic