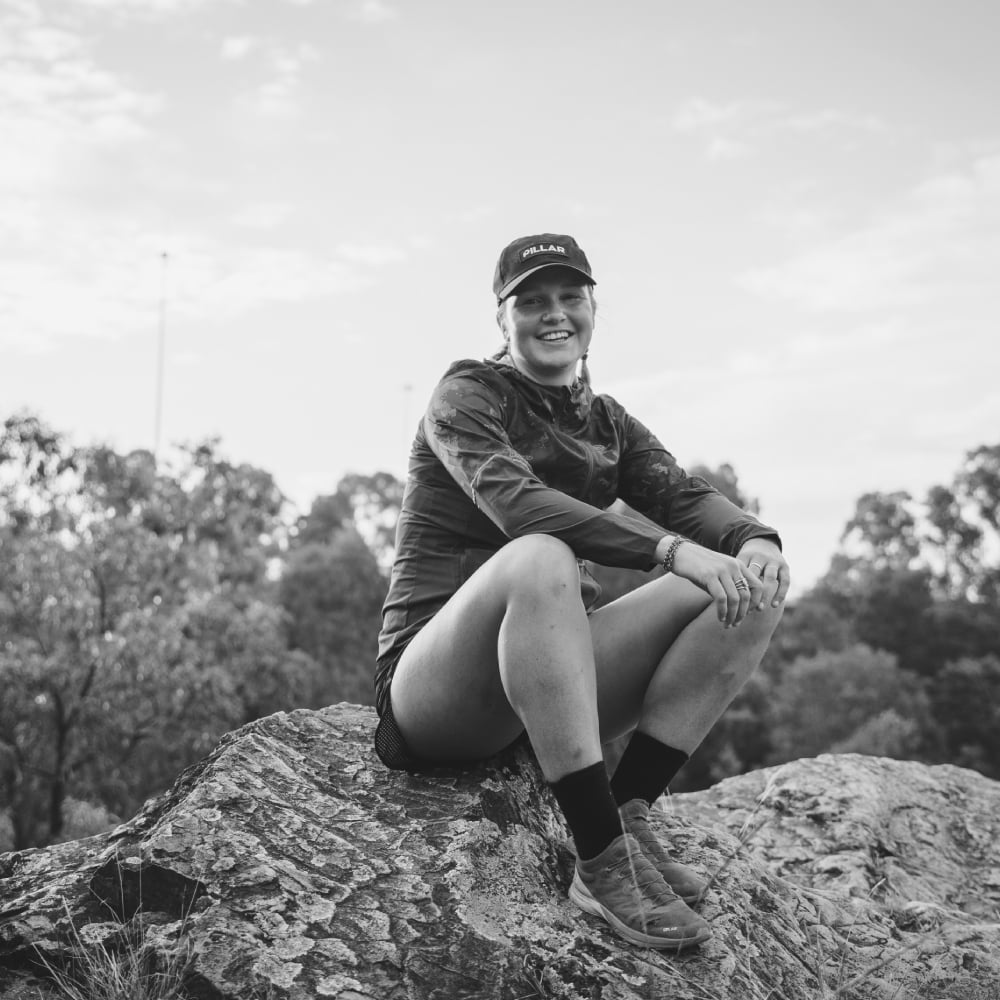 February 08, 2023
How to Start Trail Running with Lucy Bartholomew
Powered by Salomon and PILLAR Performance
Whether you're new to running or a road runner looking to join that first trail event, the trails can be a daunting space to explore. Enter Salomon and PILLAR Performance athlete Lucy Bartholomew to help you get started.
• Where
When beginning Trail running, actually finding the trails and the trail system near you can be one of the hardest parts. Looking at maps and heat maps on platforms like 'Strava' or 'AllTrails' allow you too see routes that are run often, distances, terrain and usually an expected time and any notes from users of these trials!
When beginning, look for smoother dirt trails with gradual inclines and descent with options to make shorter (or longer 😉). The best way to find trails is with friends too so look for people who can show you the way!
• Gear
Running is a beautifully simple sport that requires minimal gear but there is definitely specific gear for trail running that will make it more safe and more comfortable. Shoes is the big one! Looking for shoes with good grip on the sole and good support around the ankle will help with the uneven terrain. A running vest is another great addition to your running kit as it allows you to carry the additional things you might need while running out on the trails comfortably.
Lucy's Favourite Salomon gear:
• Safety
Trail running involves running through and out into nature which comes with risks. Weather, animals and injures are example of what you can incur out there. To prepare and respect Mother Nature always take more then you think you'll need; extra water, another bar to eat, a bandage, a rain-jacket and thermal and a proper map and anything else you might need if something were to happen. As they say "plan for the worse, hope for the best.
• Technique
Running is a very natural movement for the body and a motion that can look different for everyone. Some tips when getting started is to first focus on your breathe and staying relaxed. Then focusing on how you are landing when you run - if you are landing on your heel you may be over-striding and need to shorten your steps to land more on the mid-foot to be efficient. When running uphill; small steps, shoulder relaxed and chest and head up. When running downhill; fast, light feet, leaning forward and looking 1-2m ahead of you. But I don't want to over complicate the simple sport for you. Left foot, right foot, left foot, right foot - you got it. 
• Nutrition and Hydration
Like a car we need fuel to keep going (and to stop us feeling hangry). Fueling during trail runs is some of the best parts. You don't have to fuel with gels and energy products. Make a sandwich, roll some bliss balls, buy a Mars Bar or take a piece of last nights pizza- it's all good energy and if you enjoy it then it's perfect for moving forward. Trail running usually means you move at a slower pace and effort then on then on the roads so your stomach should be more capable of digestion foods and the best thing with being out in Mother Nature is that is there is a hill- hike it! That's ok! Even better if you can eat a piece of pizza while you make your way to the top for the view!
Lucy's Favourite PILLAR Performance product:
• Navigation
Navigation is important in trail running where the spiderweb of trails can weave in and around each other leading in different directions but all look very similar. Don't worry, we've all been there. I don't think it's essential to be super comprehensive at using a compass and navigating by way of the sun but have a general understanding of the area, having a route planned out and downloaded on to your phone and watch, and listening to that gut instinct if you're unsure and vital to getting yourself into too much trouble.
See you on the trails!