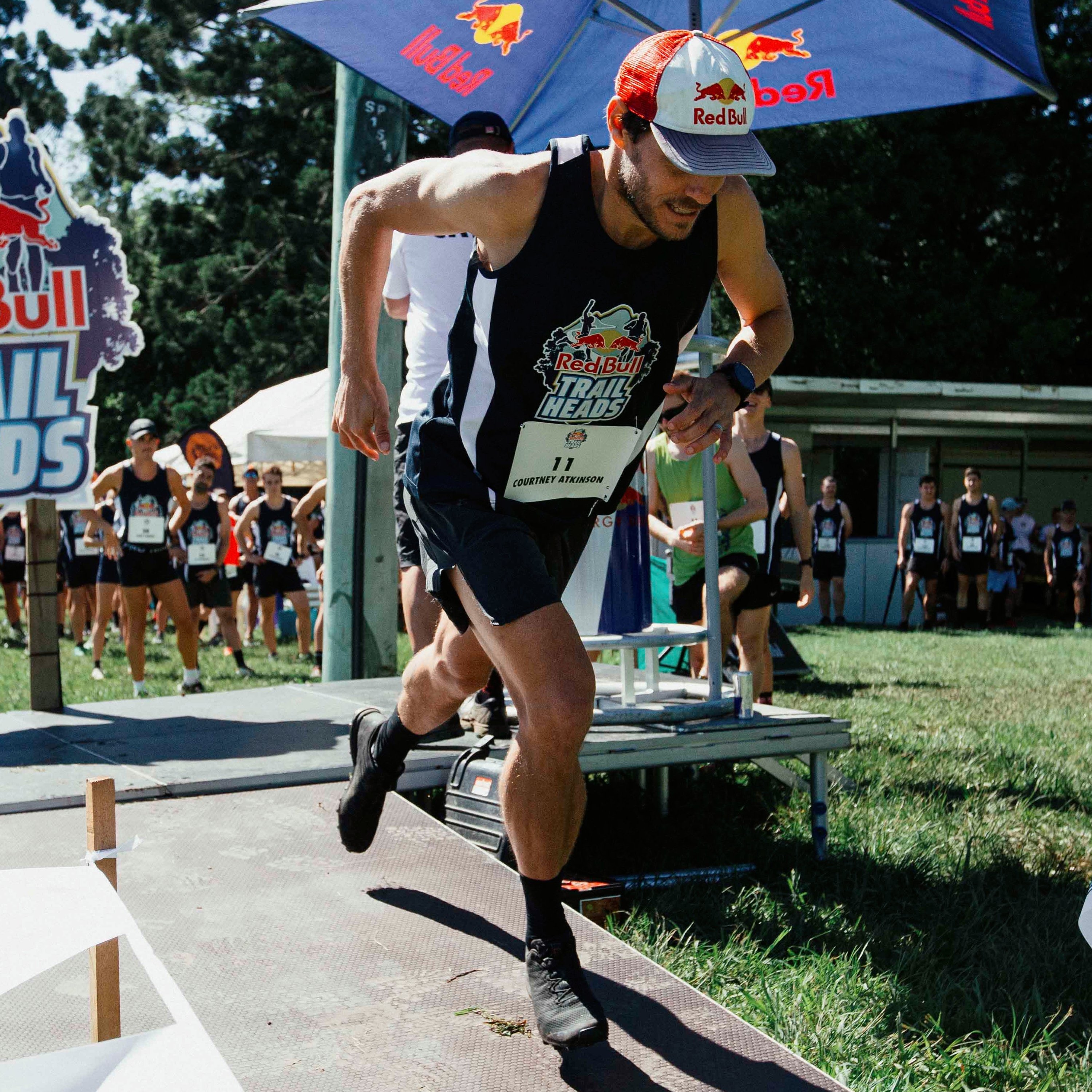 November 29, 2021
Courtney Atkinson 2021 Highlights
We sat down with Australian Triathlete and Salomon Ambassador Courtney Atkinson to find out how he tackled 2021 and what he's up to next…
 
Some of your 2021 highlights/achievements
2021 was great to get back to a few events like hanging out with the crew at the Salomon House for Ultra Trail Australia. But there was still some disappointments with cancelations due to covid especially with the Red Bull Defiance adventure race which is each August in North Queensland. One highlight of my year was being in town for the Pyramid Race in Gordonvale south of Cairns, a mountain race that has a long history which is 1km elevation over 3km and then descending again on technical trail. I'd driven past this mountain so many times wanting to run it, so best way to do it is in a race. I'm loving how local events have become a real focal point and to finish up the year being able to share a race which I had designed as a new format for trail running, Red Bull Trail Heads. So much focus is on the 100km and 5km ultras as a badge of honour but sometimes that takes away from the fact we run trails to have fun #timetoplay Setting up a trail event with short focused segments on a MTB course proved to hit that sweat spot of a hard race but also heaps of smiles.


How you will spend December and Christmas (any trips?)
One big trip! packing up the car and heading with the family on a 8 week road trip. Winging it a bit as we'll be camping most the time but also some stops at airbnb's or hotels along the way to break it up also. Final destination is to end up down at the Eyre Peninsula but we're heading the long way down through West Queensland and then Alice Springs. Plenty of good running trails as well to visit but going to have to be out early as super hot that time of year. Might even have a crack at the Strava Segment around the base of Uluru

Which trail would you spend the most amount of time on and why?
Nerang National Park Trail network is where you'll find me most days of the year when at home on the Gold Coast. Only 15-20mins drive from the beach there is approximately 60km plus of raw single tracks and then 2.5hr loops worth of hilly fire roads if you're that way inclined. I've been lucky enough to run around the country at a range of places, and yes there's some nicer waterfalls or views or rainforest at other locations, but for the variety of trails packed into a small national park so close to home nothing beats this place!


Any new challenges/routines that you are going to go after in 2022
2021 was about looking after my body a little better. I started simply heading down to the beach on a Friday morning for a jog or surf if the waves were good followed by community yoga in the park with all the seniors. Felt a million bucks for this morning of pure recovery but then the year got a little out of hand and that's always the first thing to drop off. I make sure I get up to run first thing each day before anything can take time away from that, but my goal for 2022 is to make sure I also continue to put some other time away for maintenance on the body and see it through.


What you're looking forward to the most in 2022.
Always looking for new experiences and that won't change. On the running side of things I'm looking forward to getting down to the Salomon Warburton trail fest for the first time. I'm putting my hand up to win the floaty race down the river. I also have a few adventure running trips lined up. We're working out at the moment where to go for the winning trip from the Red Bull Hill Seekers Strava Challenge. The two who ran the most vertical kms in the month of October get to choose where we go for a week running adventure. Tassie, Alice Springs even Lord Howe Island have been thrown around at potentials so looking forward to hosting them on that one. Then still continuing with the idea of coming up run concepts that I'd want to race or do and then getting a like-minded group together and making our own event experiences. That can be anything from a strava segment to a mates race some location where we'd never get permits to run an actual event. Finally just loving the trend of more and more people taking up the running trend and finding out how epic trail running is!
 
To keep up to date with Courtney this holiday season and into 2022 follow@mrcourtneyatkinson
 
Enjoy
Your Salomon Community