Pants
WAYFARER TAPERED DENIM PA WOMEN'S
$159.99
or 6 payments interest free, from $10 per week
WAYFARER TAPERED DENIM PA WOMEN'S
- Choose your size
Returns within 30 days of receipt following our return policy. Items must be in as new condition and returned in their original packaging with tags attached or returned. Currently experiencing some delays on our return process due to COVID restrictions in Victoria.
All our products come with a two-year quality warranty.
Essential info
Benefits
Windproof, Water repellent treatment
Inseam
74 cm - 29″, 79 cm - 31″, 84 cm - 33″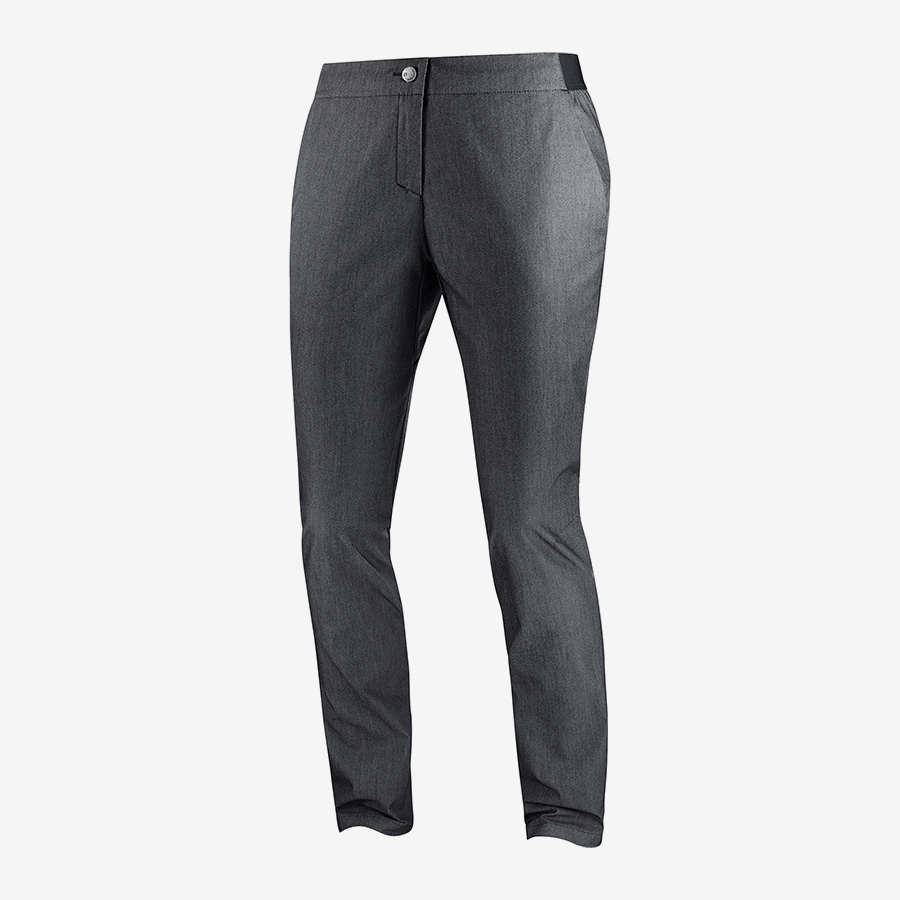 Benefits
WAYFARER TAPERED DENIM PT WOMEN'S
With a modern tapered fit, the WAYFARER TAPERED DENIM PANT updates the classic WAYFARER combining style, comfort, versatility and durability for the steepest trail and busiest street.
Tapered fit
The modern cut that gets narrower from the knee down is ideal for all your activities, from the trail to the city and back.
Technical
Inside, a polyester mix helps manage moisture. Outside, natural cotton with a little stretch provides comfort and water repellency (DWR).
Functional
The wide elastic waistband with fly opening and additional drawstring means the pant sits perfectly on your hips. Simply flip the cuffs to reveal the reflective detailing.
Technologies
FIT
Tapered fit
For bottoms, Tapered fit is a modern cut with room in the seat and tapered legs.
VISUAL ASPECT
Reflective details
Inserts with reflective properties for nighttime visibility.
AdvancedSkin Shield
AdvancedSkin technical fabrics improve body comfort by keeping you dry, warm and protected when you need it and where you need it.
Elasticated waistband
Elastic waistband.
Internal waist adjustment
Always a perfect fit with our infinitely adjustable internal waist adjustment. Can be adjusted individually to your waist size to discover pure freedom of movement
1 zipped back pocket
Balanced and out of the way, this pocket has a secure, zipped closure.
2 hand pockets
Roomy pockets to keep your hands warm
DWR treatment
Durable water repellent, or DWR, is a coating added to fabrics at the factory to make them water-resistant (or hydrophobic).
Materials & Maintenance
Lining insert
100% Polyester
Bottom
57% Cotton, 39% Polyester, 4% Elastane
Care
Do Not Dry Clean
Machine Wash Cold (30°C)
Tumble Dry Low
Cool Iron
Do Not Bleach
Do Not Use Fabric Softener
Reviews
Men's Wayfarer Pants & Shorts
Calculate your own measurements, then select your product size
| | | | |
| --- | --- | --- | --- |
| ORDER SIZE | WAIST (CM) | HIP (CM) | INSEAM PANT (CM) |
| 46/R | 80-83 | 93-96 | 82 |
| 48/R | 83-86 | 96-99 | 82 |
| 50/R | 86-89 | 99-102 | 82 |
| 52/R | 89-92 | 102-105 | 82 |
| 54/R | 92-95 | 105-108 | 82 |
| 56/R | 96-100 | 109-113 | 82 |
| 58/R | 100-104 | 113-117 | 82 |
Waist: Measure around the narrowest part of your waist
Hip: Measure around the widest point
Inseam pant: From a standing position, measure from your crotch down the inside leg to the floor
Women's Wayfarer Pants & Shorts
Calculate your own measurements, then select your product size
Wayfarer pants are available in multiple lengths. Regular lengh is designed to fit a 169cm adult. There is a 5cm difference in inseam length between short/reg/long.
| | | | | |
| --- | --- | --- | --- | --- |
| ORDER SIZE | WAIST (CM) | HIP (CM) | INSEAM PANT (CM) | FRANCE |
| 6/L | 67-70 | 91-94 | 83.5 | 34/L |
| 6/R | 67-70 | 91-94 | 78.5 | 34/R |
| 6/S | 67-70 | 91-94 | 73.5 | 34/S |
| 8/L | 70-72 | 94-96 | 83.5 | 36/L |
| 8/R | 70-72 | 94-96 | 78.5 | 36/R |
| 8/S | 70-72 | 94-96 | 78.5 | 36/S |
| 10/L | 72-75 | 96-99 | 83.5 | 38/L |
| 10/R | 72-75 | 96-99 | 78.5 | 38/R |
| 10/S | 72-75 | 96-99 | 73.5 | 38/S |
| 12/L | 75-77 | 99-101 | 83.5 | 40/L |
| 12/R | 75-77 | 99-101 | 78.5 | 40/R |
| 12/S | 75-77 | 99-101 | 73.5 | 40/S |
| 14/L | 77-80 | 101-104 | 83.5 | 42/L |
| 14/R | 77-80 | 101-104 | 78.5 | 42/R |
| 14/S | 77-80 | 101-104 | 73.5 | 42/S |
| 16/L | 80-83 | 104-107 | 83.5 | 44/L |
| 16/R | 80-83 | 104-107 | 78.5 | 44/R |
| 16/S | 80-83 | 104-107 | 73.5 | 44/S |
| 18/L | 83-86 | 107-110 | 83.5 | 46/L |
| 18/R | 83-86 | 107-110 | 78.5 | 46/R |
| 18/S | 83-86 | 107-110 | 73.5 | 46/S |
Waist: Measure around the narrowest part of your waist
Hip: Measure around the widest point Inseam pant:
Measure from the top of your leg to the end of your leg (inside of the leg)
Liquid error: Could not find asset snippets/faq-item.liquid